A cavalcade of pooches
A poorly scanned shot from the early years -- me and my first dog, Patches, who we had to give away because we lived in rental houses, and trying to find one that would take a Dalmation was tough.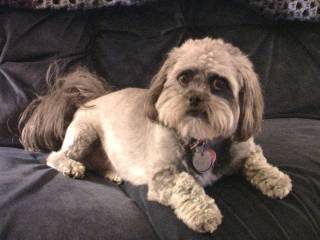 Here's Sparky in his Glamour Shots pose. He was pretty chubby when we first got him. This shot doesn't show his very cute snaggletooth.
Three of the family dogs. That's Rocky in the back - the spotted one - with Sparky in the front, and Sam, my parents' neurotic poodle, on the right.